Your staff at N2N loves putting technology to work for you! We are fascinated with the latest gadgets and apps and the potential they have to connect, inspire and help you and your customers!
Our #1 goal is to insure your happiness with whatever technology or service need you may have! We work with businesses and organizations of all types and no job is too large or small for us.  If we cannot find a way to help you, we will do our best to find someone who can!
N2N's experience includes: website design, hosting and maintenance, email services such as Google Workspace and Microsoft Outlook, installation and support for software applications such as Word, Excel, Powerpoint and Windows Server, SEO consultation for Google Site Kit, Google AdWords and others and CRM applications just as Hubspot and others.
Honest Services
We have worked with customers since 1979 and strive everyday to live by The Golden Rule.
Quick TURNAROUND
Our staff works tirelessly to resolve your issue as quickly as humanly possible.
On time delivery
Your time is valuable and we do our best to minimize wait times and down times.
We are passionate
We love what we do and our happiness depends on your happiness!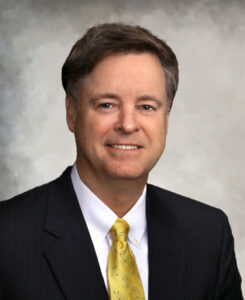 Net-to-Net, Inc (N2N) was founded in 1995 by Dale Gorham.  Dale was born in Mobile, Alabama and has lived in Birmingham, Tuscaloosa, Anniston and Talladega.  After graduating from Alexandria High School in Anniston, Alabama, Dale attended college at the University of Alabama graduating with Bachelor of Science Degree in Electrical Engineering.  After working with Alabama Power Company as an engineer for four years, Dale began his graduate work receiving a Masters of Business Administration Degree in Business Administration from Samford University in 1991.
Dale's interest in computers began while as a sophomore in high school in 1977 and remained strong throughout his career with Alabama Power Company.  After learning about the Internet during college, he kept on top of the latest technological advances as the Internet grew in popularity.  Dale began designing websites in 1993 after discovering the forerunner of the web browser in 1991.  In the Fall of 1995 he formed Net-to-Net, Inc and started gaining numerous business clients interested in getting on the World Wide Web.  By the spring of 2000, N2N had grown to the point Dale could began working full-time at his own company and ended his rewarding 18-year career at Alabama Power Company.
Since the beginning of the new millennium, Net-to-Net has continued to experience constant growth in number of clients, revenue and experience.  Our goal is to continue this sustained growth and pass on our new experiences and service advances to our customers.