Founded in 1995, Net-to-Net, Inc. offers a complete portfolio of website design and hosting services to meet the online needs of many different businesses and organizations.  Since building our first website in 1992, we have designed and hosted over 300 different websites.  Our goal is to match our experience with your needs while producing a valuable product coupled with excellent customer service.
Website Experience
Our present website portfolio includes a variety of clients ranging from specialty online e-commerce stores like Havercamp Products and Bear & Son Cutlery to large organizations such as the Cahaba Management Group and charity organizations like Sylacauga Habitat for Humanity and the Greystone Foundation. We also work with several government organizations such as the Shelby County Law Enforcement Personnel Board and the cities of Jemison, Thorsby and Clanton in Alabama.
West Blount Axe Throwing is our most recent website client which includes the ability for them to receive online reservations, payments and waivers.
Our office is located in Birmingham, Alabama and our mailing address is PO Box 380604 Birmingham, Alabama 35238-0604.  Click here to visit our Contact Us form or you can call us at 205-980-2500.
We travel frequently throughout the state of Alabama and surrounding southeastern states.  Other website projects and related ventures have taken our staff to over 30 different states including New York, Massachusetts, Rhode Island, New Jersey, Pennsylvania, South Carolina, Kentucky, Ohio, Missouri, Michigan, Colorado, Texas and California.
Past Projects
Each and every project we work on contributes to our knowledge and experience as a company.  We are proud of all of our past website projects and many times our goal is to help a company get started with the Internet services they need at that time and then help them grow to the point they can manage these services on their own.
Here are just a few of the past websites that we are proud to have worked on.
1999, 2002, 2004, 2005 & 2006 U.S. Women's Opens
2004, 2005 & 2006 U.S. Senior Open
Magic City Classic
Turkey Day Classic
Bruno's Memorial Classic
Honda Manufacturing of Alabama
Birmingham Chamber of Commerce
Birmingham Homebuilders Association
Community Action Association of Alabama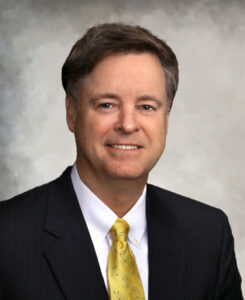 Net-to-Net, Inc (N2N) was founded in 1995 by Dale Gorham.  Dale was born in Mobile, Alabama and has lived in Birmingham, Tuscaloosa, Anniston and Talladega.  After graduating from Alexandria High School in Anniston, Alabama, Dale attended college at the University of Alabama graduating with Bachelor of Science Degree in Electrical Engineering.  After working with Alabama Power Company as an engineer for four years, Dale began his graduate work receiving a Masters of Business Administration Degree in Business Administration from Samford University in 1991.
Dale's interest in computers began while as a sophomore in high school in 1977 and remained strong throughout his career with Alabama Power Company.  After learning about the Internet during college, he kept on top of the latest technological advances as the Internet grew in popularity.  Dale began designing websites in 1993 after discovering the forerunner of the web browser in 1991.  In the Fall of 1995 he formed Net-to-Net, Inc and started gaining numerous business clients interested in getting on the World Wide Web.  By the spring of 2000, N2N had grown to the point Dale could began working full-time at his own company and ended his rewarding 18-year career at Alabama Power Company.
Since the beginning of the new millennium, Net-to-Net has continued to experience constant growth in number of clients, revenue and experience.  Our goal is to continue this sustained growth and pass on our new experiences and service advances to our customers.